12/05/2017 2:17 PM
-
Elma, New York (December 5, 2017) -- The WNY Flash is excited to announce that they have restructured the WNY Flash Jr. Academy program for 2018 and beyond. The program will consist of 2 (two) days per week comprising of one training session and one "game day." The Jr. Academy will focus on individual player development in 2 (two) six week blocks.
"We are happy with the impact that the Jr. Academy has made on the soccer community thus far and feel that these changes will allow us to reach more families in the WNY area," said Jr. Academy Director Gary Bruce. "The train once, play once curriculum and six week sessions will allow busy families to still provide the best for their children with more flexibility. Young players will stay fresh, engaged, and looking forward to their soccer in this setup which is our primary goal. "
The Jr. Academy curriculum is designed to encourage a love for the game, positive training habits and the teamwork skills needed to progress through all levels of youth soccer. The training environment is structured to creating small, fast-paced scenarios that encourage the development of critical thinking and decision making needed to play soccer at a higher level. Games on the weekend follow US Soccer Guidelines, using small-sided fields and small goals to maximize skill development and the amount of touches each player gets in a competitive environment.
"The Jr. Academy is crucial to our success," adds Director of Coaching Rob Ferguson. "It's important that young talent is receiving the right training and is an environment that fosters their love of the game. We feel by restructuring the Jr. Academy that we are providing a better balance for families in the WNY community and maximizing the time that we do have with the players."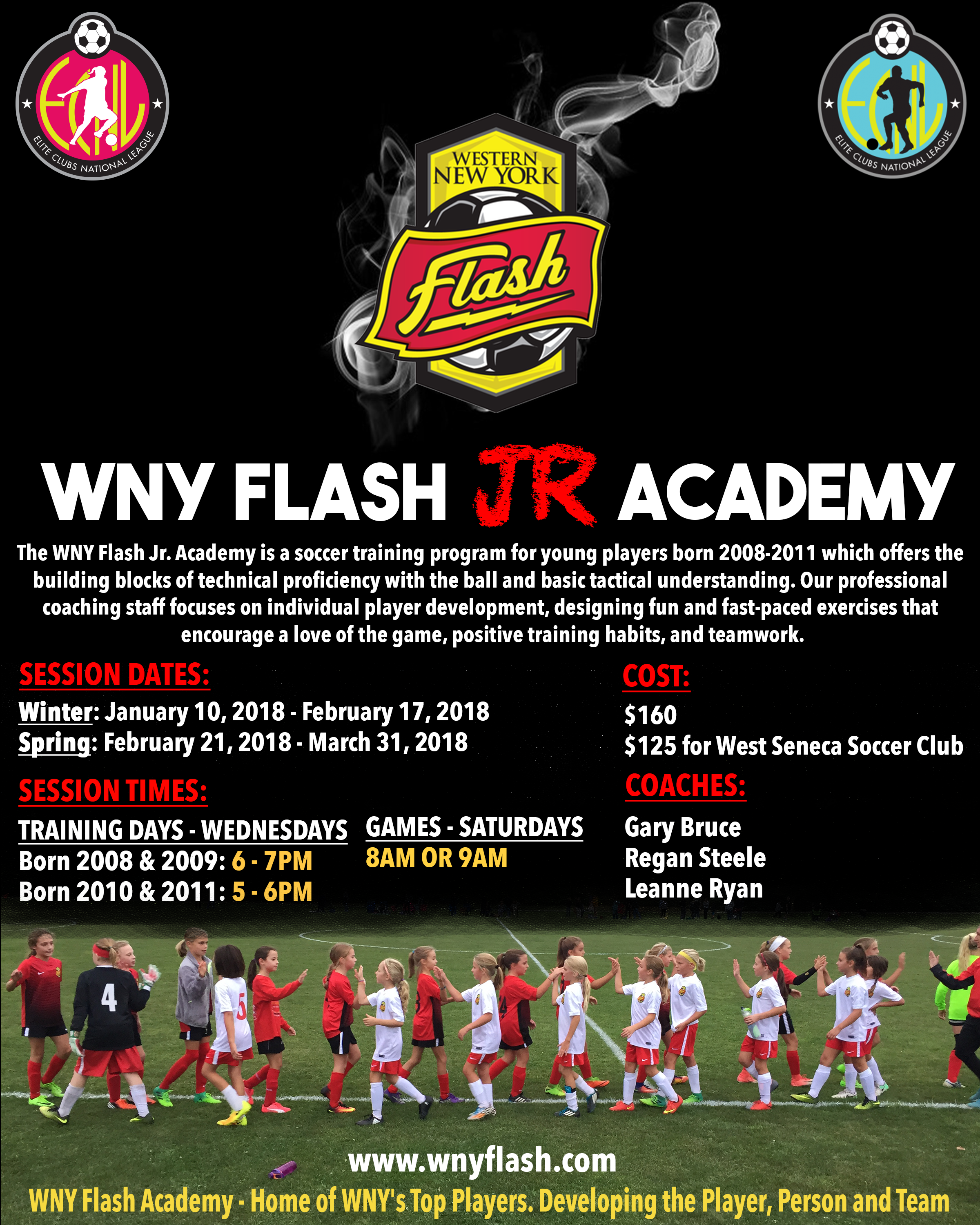 To register for the WNY Flash Jr. Academy, please register here: http://wnyflash.com/jr-academy/
For questions or for more information, please contact Gary Bruce at: gbruce@wnyflashsoccer.com