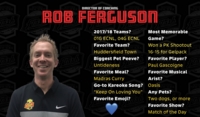 Rob Ferguson
Director of Coaching, WNY Flash Academy Head Coach - 05B ECNL & 04G ECNL
E-mail: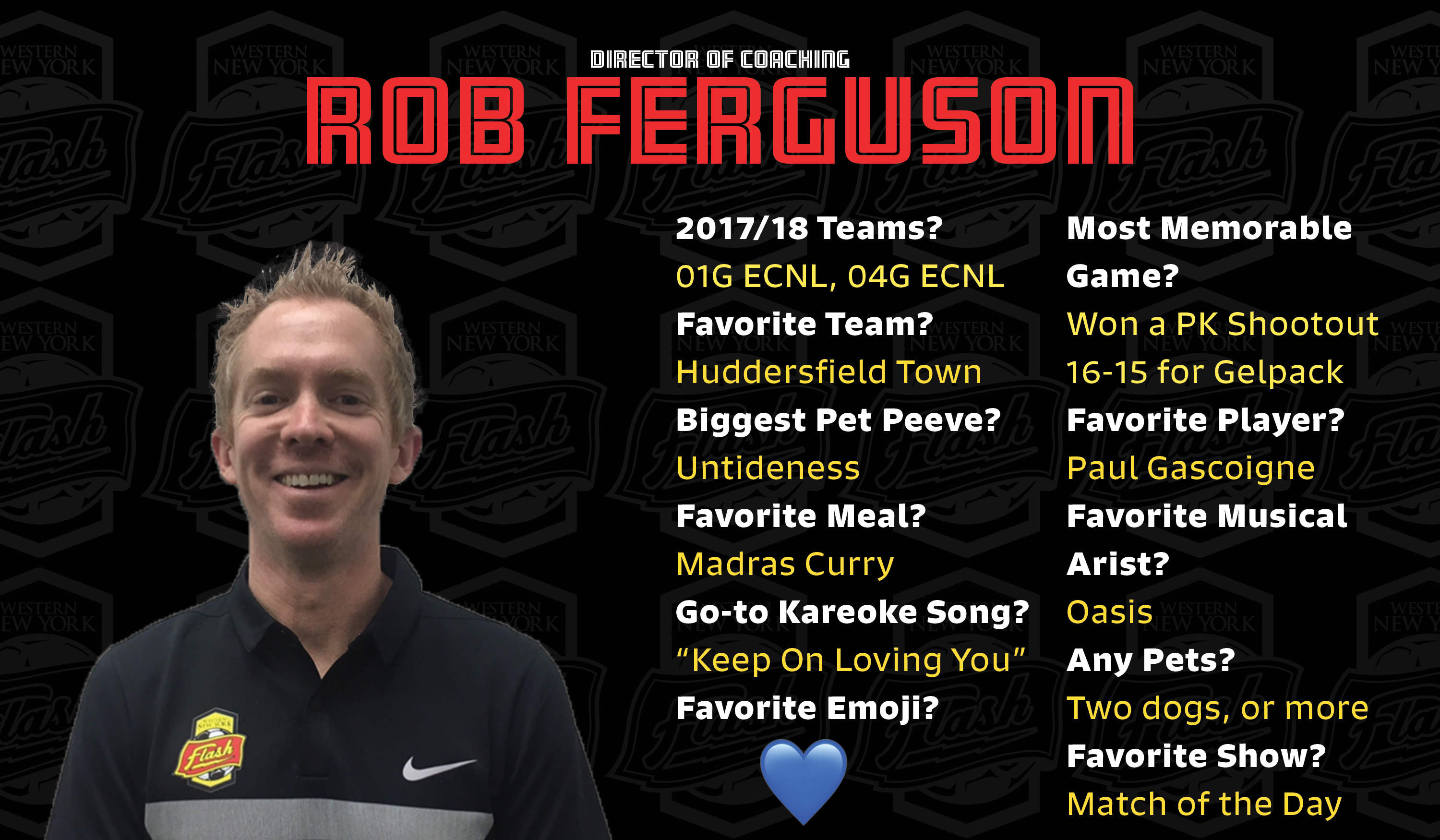 ---
Rob was hired as the WNY Flash Director of Coaching in May 2016.
Early in 2014, Huston-Tillotson University Men's Soccer hired Rob Ferguson as the new Head Coach, tasked with re-building the program and taking it to the next level, on and off the field. In July of 2015, Rob was appointed to the position of Head Coach of the Lady Rams, also.
Rob originates from Huddersfield, England. He holds a Bachelors Degree in Sports Studies and Business Management from the University of Manchester. Rob holds the USSF 'A' Coaching License, the USSF National Youth License and the NSCAA GK Diploma.
Rob was the Executive Director of Business for Lonestar Soccer Club from 2008 until 2015; one of the largest and most successful youth soccer clubs in the country. At Lonestar, Rob has coached the Lonestar 96B Red, 93G Red, 94G Red and 95G Red, and advanced the 95G Red to the USYSNC Region III Championships in June 2013 and 2014. Rob was instrumental in shaping, developing delivering success to Lonestar SC, both on and off the soccer field.
Prior to joining Lonestar SC, Rob was a Head Coach with Albion Hurricanes FC in Houston. Prior to his time in Houston, Rob worked as Director of Coaching for FC Arsenal for three years in Bastrop, TX, and as a Regional Manager in the Pacific Northwest, based in Seattle for Britannia Soccer/ProExcel.
Rob lives in Buffalo with his wife, Kelsey and their two dogs, Bonsai and Charlie.