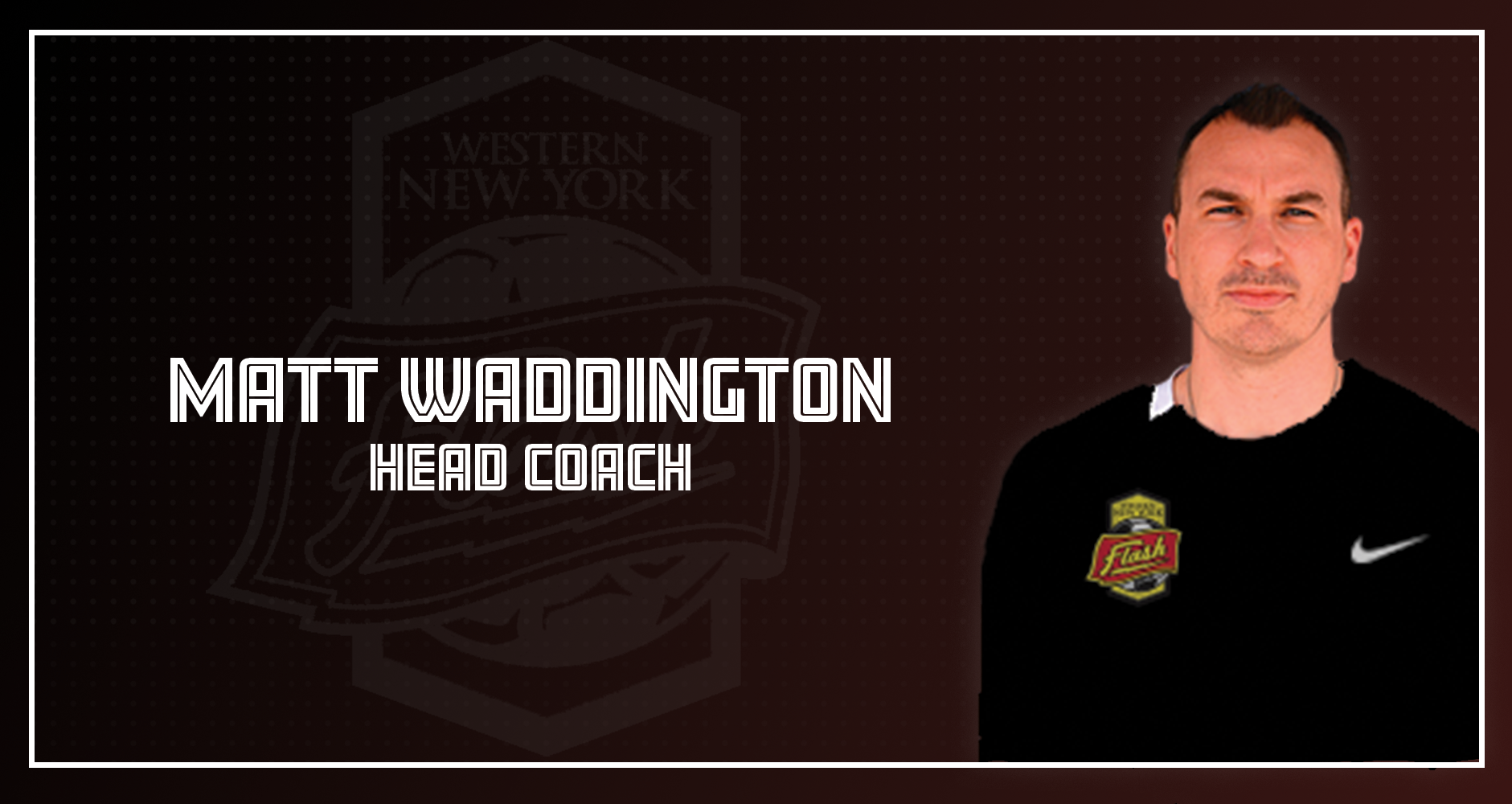 Matt Waddington
On February 16, 2018, the Western New York Flash named Matt Waddington the fourth head coach in franchise history. Waddington enters his first season as a head coach in UWS play.
Waddington started coaching in 2007 after moving to New York City, beginning as the trainer for the Pelham Soccer Club. He moved home to Buffalo in 2010, which is when he started his own soccer training business before serving as the assistant coach of the Grand Island Varsity Boys Soccer team and ultimately moving into a role as the Director of Coaching for Northtowns Soccer Club. Over the course of the past two seasons, Waddington has been a coach at Empire United while working as a Physical Education teacher in the City of Buffalo.
Waddington is a native of Grand Island, NY, and played collegiate soccer at SUNY Brockport before finishing at Canisius College. Upon graduating, he played in the Canadian Professional Soccer League for 9 years, primarily with the SC Roma soccer club of St. Catharines, Ontario, and trained local players while playing.
In addition to taking up as head coach of the organization's UWS team, Waddington will also be tasked with coaching up to two teams within the Western New York Flash Academy in an effort to help groom the area's top players.