GIRLS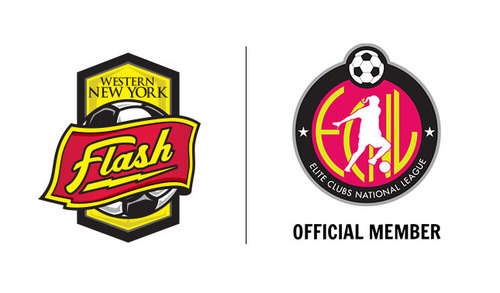 The WNY Flash is a proud member of the Elite Clubs National League (ECNL). The WNY Flash became an official member of the ECNL in June 2016, and began play in September 2016. The ECNL is undoubtedly the premier platform for female players who aspire to play in college and beyond. The ECNL changed the youth landscape in US Soccer for the better when it was formed in 2009. Since then its growth has been rapid and its progressive approach to player development has been revolutionary. The WNY Flash is the only ECNL Member Club in Western New York.
---
ECNL History
The ECNL was founded in 2009 by forward-thinking Directors of Coaching across the country who saw a need for change in and special commitment to improving the daily environment for American elite female youth soccer players.  These Directors came together and collaborated to build what would become the top female youth development platform in the world.  The grass roots leadership and cooperation was unprecedented in American youth soccer, and the ECNL continues to be the most progressive and innovative development platform in the country.
---
ECNL College & Professional
The ECNL is the top female youth development platform in the world, elevating female soccer across the country in competition, player development, coaching, and more. The ECNL College Impact shows that the number of ECNL alums playing soccer in college has increased year after year. Now in the 8th year of the league, ECNL graduates are even beginning to impact the NWSL professional league, as documented by the 75% of the 2017 NWSL draftees being ECNL Alum.
The class of 2017 is comprised of Amazing Young Women who will be playing at multiple collegiate soccer levels:
ECNL Class of 2017: 1,671
Total Players Playing Collegiate Soccer: 1,391
Division I: 1,058
Division II, III, NAIA: 348
Undecided: 247
Beyond its impact on the field, the ECNL's holistic programs Amazing Young Women, S'Heroes, and The Zone, are preparing ECNL athletes to be the future leaders of tomorrow.
To view the college bound ECNL Class of 2017 in full, click here.
*Information above is based on individual member club submissions as of January 31, 2017.