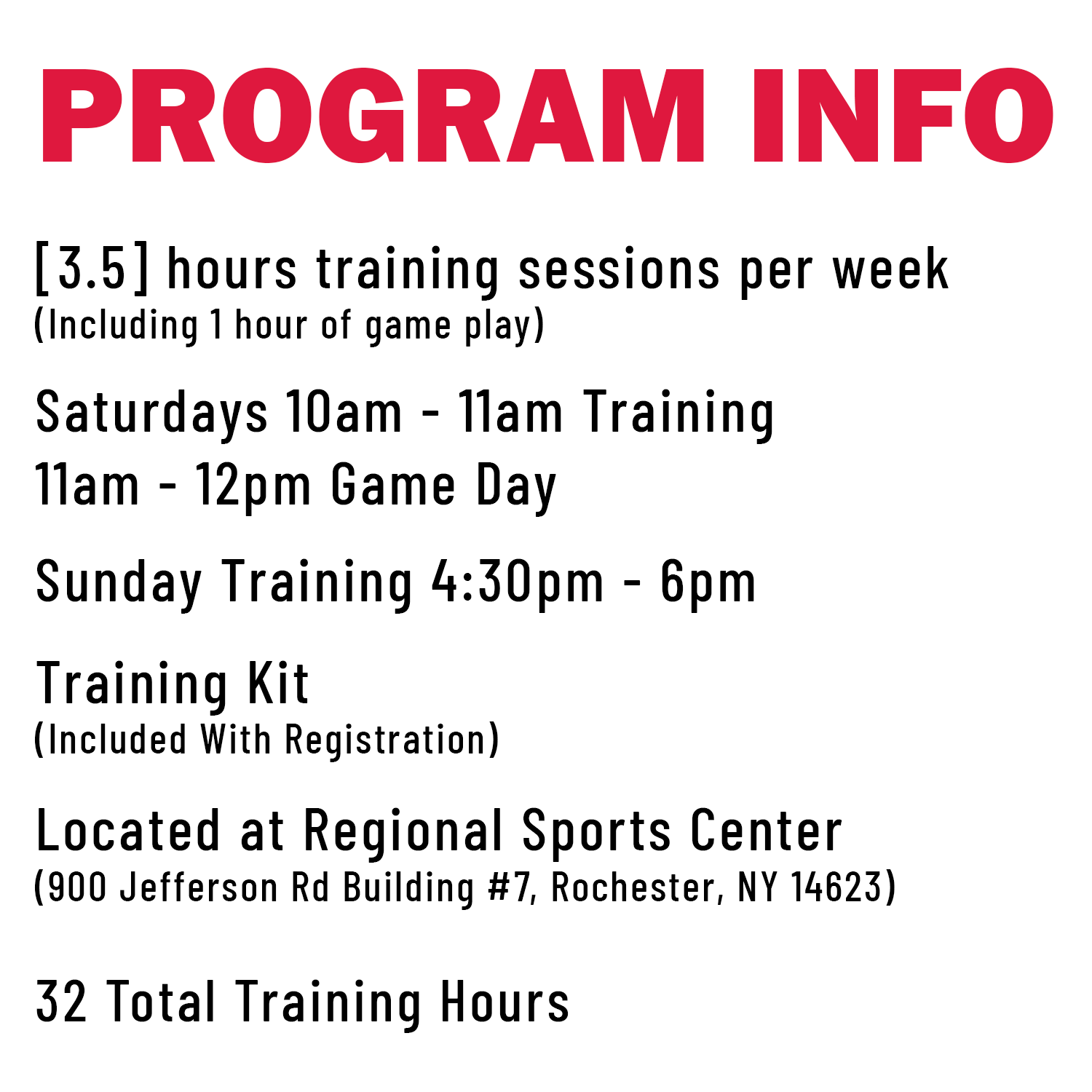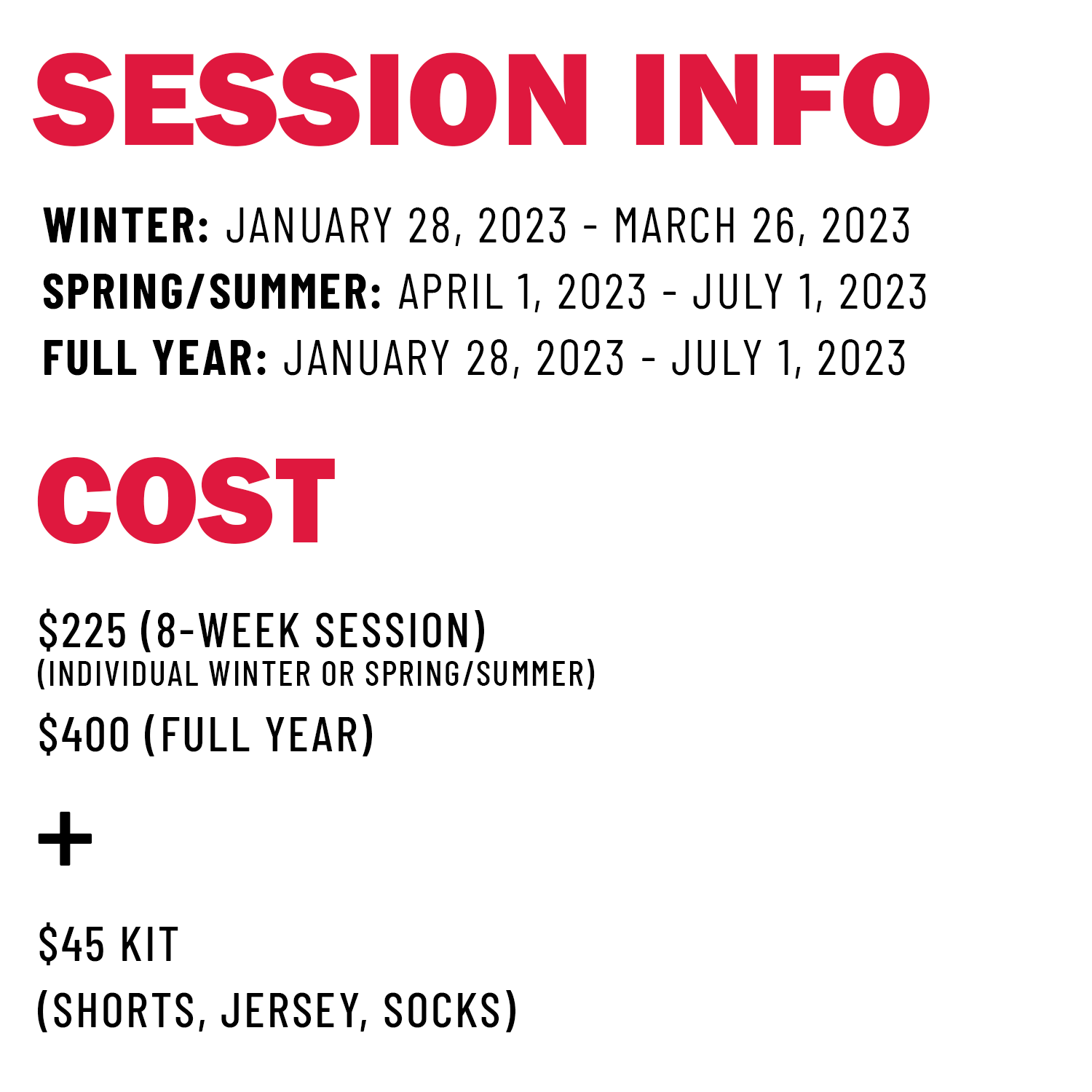 ---
PROGRAM OVERVIEW
The Rochester Flash Junior Academy is a soccer training program for young players, ages 6 to 8, which centers around the building blocks of technical proficiency and basic tactical understanding. The Junior Academy curriculum, will feature 3.5 hours of training sessions each week, including one hour of game play. This program is designed to encourage a love for the game, positive training habits, and the teamworks skills needed to progress through all levels of youth soccer with the main emphasis of having fun!

---
PROGRAM FEATURES

Three & a half (3.5) hours of instructional training by our professional staff a week.
One (1) hour of game play overseen by our professional staff a week.
---
SEASON LENGTH AND SESSION DATES
Winter - January 28, 2023 - March 26, 2023
Spring/Summer: April 1, 2023 - July 1, 2023
Full Year: January 28, 2023 - July 1, 2023
---
TRAINING AND GAMES TIMES

Location: Regional Sports Center (900 Jefferson Rd Building #7, Rochester, NY 14623)
Saturdays: 10am - 11am Training, 11am - 12pm Game Day
Sunday Training: 4:30pm - 6pm
---
COST
$225 (8-Week Session) (Individual Winter OR Spring/Summer Session)
$400 (Full Year)