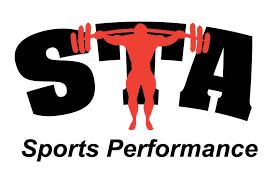 Serious Athletes. Serious Training.
WNY Flash Academy announce new working partnership with STA Sports Performance.
Through collaboration with Ben Woods (owner/operator of STA), our new program allows Flash players to receive support year-round. Players will develop consistent strength training habits (and achieve greater improvement) over the complete season, through the summer break, and into the following year.
"The sport of soccer requires not only great skill but also tremendous athleticism and overall fitness. This program develops their athleticism and physically prepares each player for the demands of the game. With consistency and proper intent on each movement, players will see great progress in overall strength, speed, quickness, stamina and a lower risk of injury – all necessary to keep you playing at your best!"    Ben Woods, Owner/Operator STA
PROGRAM FEATURES:
Specific 3-week programs designed by STA (through video on the Flash website) that athletes complete 2x/week at home or on the road from now until the end of the season – over 25 weeks of professional strength programming!

6-weeks of in-house training with our '07, '06, and '05 players (1-HR training blocks on Saturday Mornings: Jan 25th until February 29th)

1-week of in-house training for high-school age players (Saturday Morning: Jan 11th for Boys '01-'04; Jan 18th for Girls '01-'04) – specific details will be sent to team managers and relayed through teamsnap.

Specialized routine for muscle activation prior to training/games.

Post-competition regeneration exercises
RESISTANCE BANDS: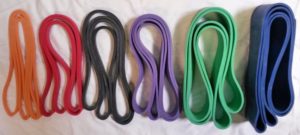 Each player can participate by purchasing resistance bands and accessing online video (accessible to all players aged U9 through U19) hosted on our website.
Birth years 2006 and older will use a

RED MINI

band, a

PURPLE LIGHT

band, and the

BLUE ACTIVATION

band.

Birth years 2007 and younger will use a

RED MINI

band, a

BLACK MONSTER MINI

band, and a

GREEN ACTIVATION

band.
All sets of bands can be purchased online at STA Sports Performance or in-person at the STA front desk. When purchasing online, you can select in-store pick-up to save shipping & handling fees.
For any questions on band purchase/usage, contact Ben at STA: staSportsPerformance@gmail.com
phone: 716-544-4824
PROGRAM INSTRUCTION:
WORKOUT A should be done once each week on Sun, Mon, or Tue of each week (depending on training/competition schedule.
WORKOUT B should be done once each week Thursday of each week (depending on training/competition schedule.
* Players who want to workout 3x/week can repeat "Workout A" on Saturdays (and follow a Mon/Tue, Thur, Sat schedule).
A sample workout schedule for a team that trains on Tuesdays and Fridays would look like this:
Two Days per Week
Monday – Workout A
Thursday – Workout B
Three Days per Week
Monday – Workout A
Thursday – Workout B
Saturday – Workout A
To continue workouts through STA…
---
Weeks 6 – 8 (Feb 9th – Feb 29th)
---
Weeks 3 – 5 (Jan 19th – Feb 8th)
---
Weeks 1 & 2 (Jan 5th – Jan 18th)
.