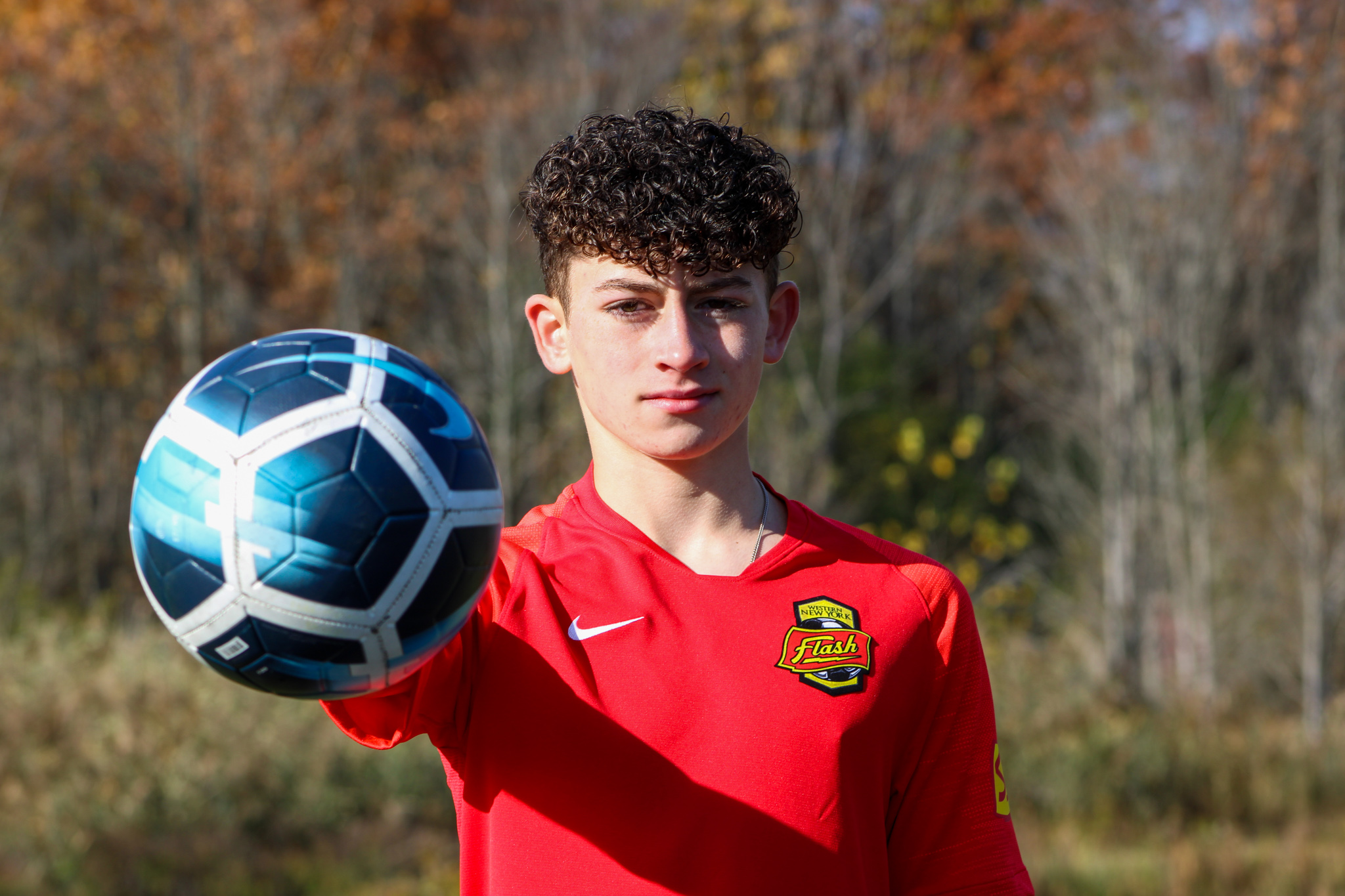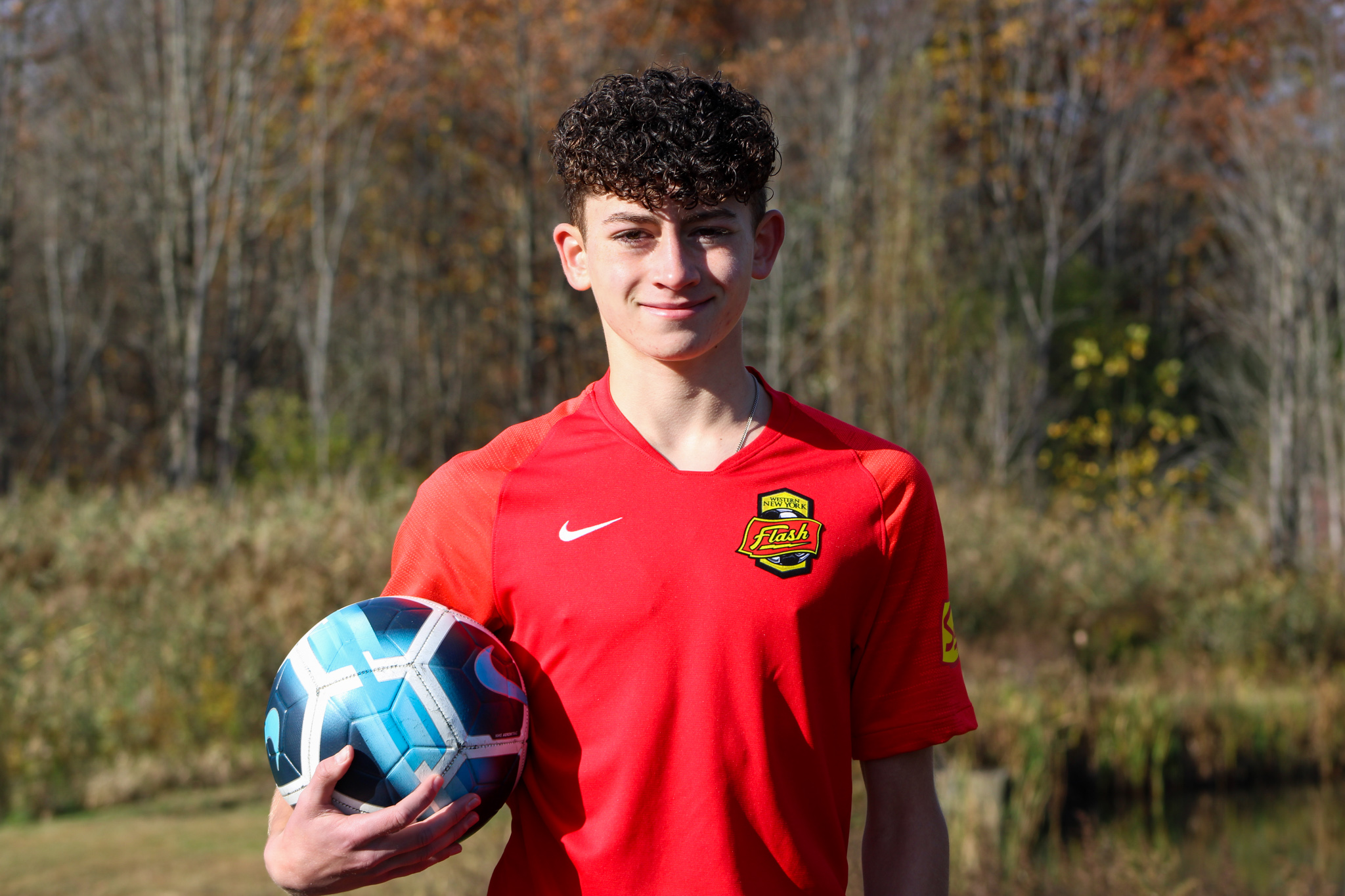 November boys Spotlight: Jack Cosgrove - 05B ECNL (Canisius HS)
---
Q&A
In talking with Boys Director of Coaching Regan Steele, he mentioned that you have been training at Sahlen's Sports Park, starting with the Champions Program, since you were 8 years old. How has Sahlen's Sports Park and the WNY Flash Academy become a second home for you?
During my seven years with the Flash and Sahlen's Sports Park, it became a second home to me very quickly. Training two, three, four times a week, always being around with the boys, the coaches, and just the sport itself really made me feel at home.
---
What year did you join the WNY Flash Academy?
I have been a part of the Flash since 2013.
---
How have you grown as a player since joining the WNY Flash Academy? Have there been any specific coaches or role models within the organization that have impacted you in a positive way?
Since joining the academy, I feel like I have grown in every way possible. I have learned to work hard, be confident on the ball, communication, tactics, and positioning, and overall just technical things. A coach that was a role model for me was Coach Rob Ferguson (now the Head Women's Soccer Coach at Cornell). He impacted me in such a positive way to help me be the player I am today. Ever since having him as a coach, I work harder and harder to try and get the best out of every training session, game, scrimmage, etc.
---
Although you are still a couple of years away from heading off to college, what are your goals? Do you hope to compete at the collegiate level? If so, how do you think the WNY Flash Academy has helped you and will continue to help you achieve such?
My goals for my future as a player is to compete at the Division 1 level. Without the Flash, I feel like this goal would be a stretch. The Flash and ECNL provide a lot of opportunities to get scholarships at the collegiate level.
---
Since you have been in the WNY Flash Academy for a decent amount of time now, you have seen how much the boys side of the program has grown and progressed; how cool has it been to see the boys side continually improving and getting stronger each and every year?
During my years with the academy, the boys side of the program has grown massively. When I first joined the Flash, there were only a few boys teams. Over the years the boys side started to get larger and more competitive. This year, it is cool to see such a large step the academy has taken for the boys. The competition is at an extremely high level and there are a lot more teams at all different levels. It is also great to see my 12-year-old brother's team getting good results so far in the ECNL season. I feel like the boys side is headed in the right direction.
---
How would you describe yourself as a soccer player? How do you think your teammates would describe you?
I would describe myself as a hard working and communicative player. I think my teammates would describe me similarly as a team player.
---
Talk to me about going to school and playing soccer at Canisius High School. Do you have a favorite class? Have you won any sort of academic awards? How is it balancing playing for the Flash and competing for Canisius soccer wise? How does playing for Canisius differ from competing for the Flash?
Playing for and going to school at Canisius is a great opportunity that I have. My favorite class, I would have to say is Global History. The differences between Flash and Canisius is, at the high school level, more kids try to use their big size as an advantage, making the games more physical than at Flash. At ECNL games, there is better possession and the tactics are well developed.
---
Do you play any other sports? Have any other hobbies or things that you like to do?
I do not play any other sports. A hobby of mine though, is biking. I love to bike and explore with my friends.
---
Favorites
Fast-Food Restaurant: Chick-fil-A
Musical Artist or Band: Drake
Social Media App: Twitter
Video Game: FIFA
---
Coaches Quotes
Regan Steele, Boys Director of Coaching - WNY Flash Academy
"Jack is an industrious player who leaves everything on the field. You can never question his worth ethic, commitment, or drive to improve. He leads by example and it has been a pleasure to see him grow within the academy over the past several seasons."
---
Jonny Black, Boys ECNL Director - WNY Flash Academy
"Jack is a great example of a player that has been developed within the structure of the club and competes at the highest standard of youth soccer in the U.S., the ECNL. Through Jack's hard work and dedication to improve, he has continued to push himself to be the best player he can be."