Program Director: Colin Morrow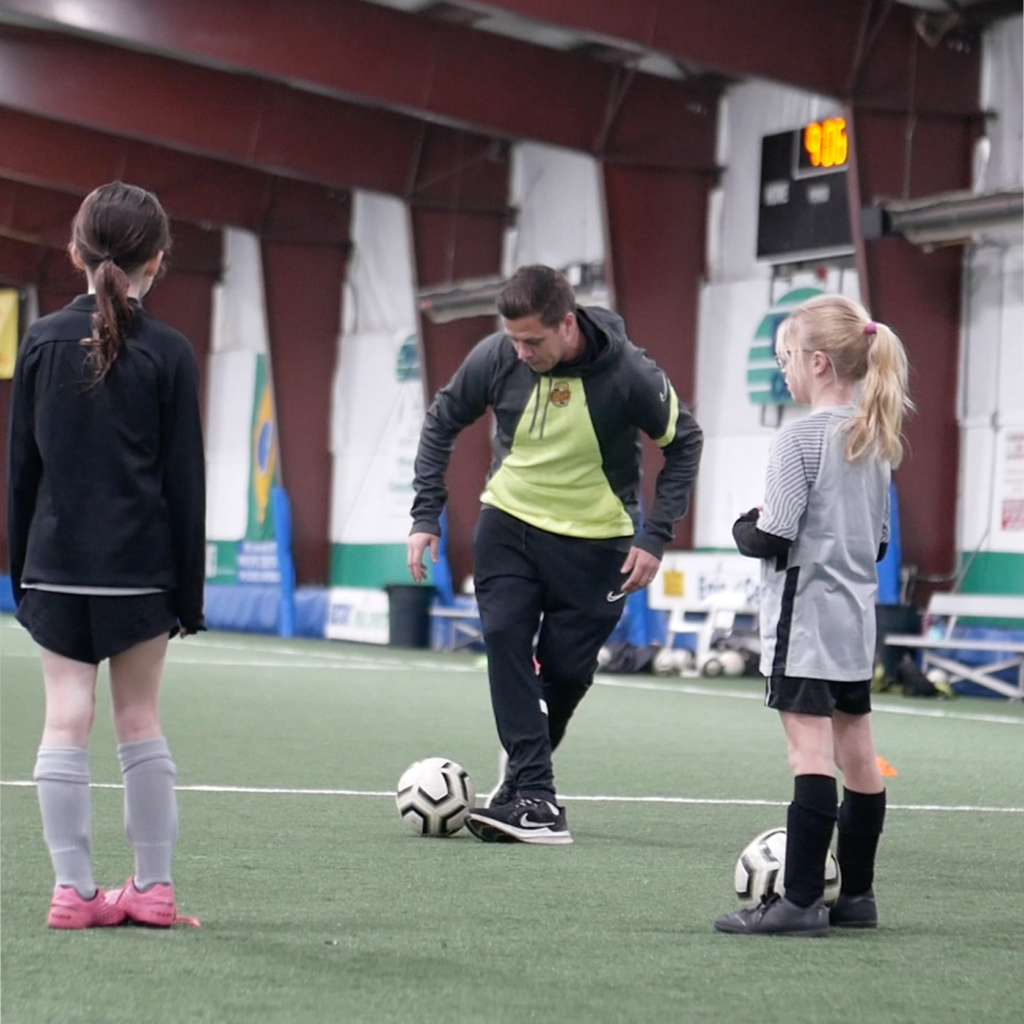 Colin worked as the Development & Talent ID Coach at Manchester City F.C where he coached for development centers across the Northwest of England. He also identified players for the Manchester City Football Academy. Additionally, he worked as the Liverpool Feds FC Assistant Manager & Coach, where he managed tactical, technical, and social elements of all players. This impressive resume & experience will absolutely challenge and elevate players joining us in our Junior Academy Program. Colin brings a great energy to training sessions and is passionate about teaching the game of soccer.
---
PROGRAM OVERVIEW
The WNY Flash Junior Academy is a soccer training program for young players, ages 5 to 9, which centers around the building blocks of technical proficiency and basic tactical understanding. The Junior Academy curriculum, which features one hour of instructional training during the week and one hour of game play on weekends, is designed to encourage a love for the game, positive training habits, and the teamwork skills needed to progress through all levels of youth soccer while having fun.
---
PROGRAM FEATURES

One (1) hour of instructional training by our professional staff a week.
One (1) hour of game play overseen by our professional staff a week.
---
SEASON LENGTH AND SESSION DATES
| Session | Dates | Location | Training Day | Game Day |
| --- | --- | --- | --- | --- |
| Fall - Outdoor | September 6th - October 14th, 2023 | West Seneca Soccer Complex | Wednesday | Saturday |
| Winter I | November 1st - December 16th, 2023 | Sahlen's Sports Park | Wednesday | Saturday |
| Winter I | November 2nd - December 17th, 2023 | Epic Center | Thursday | Sunday |
| Winter II | January 3rd - February 10th, 2024 | Sahlen's Sports Park | Wednesday | Saturday |
| Winter II | January 4th - February 11th, 2024 | Epic Center | Thursday | Sunday |
| Winter III | February 14th - March 23rd, 2024 | Sahlen's Sports Park | Wednesday | Saturday |
| Winter III | February 15th - March 24th, 2024 | Epic Center | Thursday | Sunday |
| Spring I | May 1st - June 8th, 2024 | Sahlen's Sports Park | Wednesday | Saturday |
---
TRAINING AND GAMES TIMES

Fall Outdoor Session (West Seneca Soccer Complex)
Training (Girls & Boys): 5:00 - 6:00 PM on Wednesdays
Games: 8:00 AM to 9:00 AM on Saturdays
Winter Indoor Session (Sahlen's Sports Park)
Training (Girls & Boys): 5:00 - 6:00 PM on Wednesdays
Games: 8:00AM - 9AM on Saturdays
Winter Indoor Session (Epic Center)
Training (Girls & Boys): 6:00 - 7:00 PM on Thursdays
Games: 9:00 - 10:00 AM on Sundays
Spring Outdoor Session (Sahlen's Sports Park)
Training (Girls & Boys): 5:00 - 6:00 PM on Wednesdays
Games: 8:00AM - 9AM on Saturdays