WNY Flash Academy x Irondequoit Sports Center Partnership

We are excited to announce our newest partnership with the Genrich Athletic Group! Our Central Region of the WNY Flash Academy is happy to call the Irondequoit Sports Center & the Regional Sports Center home. With their recent 1.5 million dollar renovation, which includes 78,000 sq. ft. of field tech turf, GMAX tested and certified for the prevention of concussions and injuries, our teams will train at a state-of-the-art facility. "As an organization, it gives us peace of mind knowing our training facilities in the Central Region holds itself to such a high standard of safety and professionalism," says Executive Director of Coaching, Eric Dade.
Our inaugural season in Rochester and surrounding communities is the first time in Flash history that expansion takes us across our State. The growth we've felt in the past few years is extremely special and important to us. Working with Irondequoit Sports Center & Regional Sports Center will only improve our player's development and success.
"The Genrich Athletic group is excited about partnering with a high-level development club like the WNY Flash Academy. Through this partnership, we can assist in the advancement of youth soccer development in Central New York" says Greg Genrich, Director of Operations at the Irondequoit Sports Center.
As a club, we don't take our responsibility lightly, and the impact we've felt as an organization taking this next step into the Central Region is the beginning of an exciting chapter in our story of the WNY Flash Academy. Partnering with a quality facility was essential to Flash growth into Rochester communities, and we can't wait to get started!
For questions about Flash player development or possible opportunities in the Central Region of the WNY Flash Academy, contact Rob Jackman, Girls Director of Coaching rjackman@wnyflashsoccer.com, or Regan Steele, Boys Director of Coaching rsteele@wnyflashsoccer.com.
WNY Flash Academy x SDA Partnership

The Western New York Flash Academy and Syracuse Development Academy (SDA) are excited to announce a long-term strategic partnership. The two organizations will forge together to bring a player development pathway not seen throughout Upstate New York until now.
WNY Flash and SDA partnership brings together two player development programs as well as strategic and long-term plans. The partnership sets the stage of opportunity for players across the State.
"We are excited to bring the WNY Flash and SDA together in an unprecedented partnership that will provide club infrastructure and player pathway opportunities in the Central NY area. We have invested strongly in the infrastructure in Western NY and it has always been our goal to provide opportunities to players and staff across upstate NY." says Aaran Lines, Vice President of the WNY Flash. "Our partnership with SDA fulfills the bigger picture vision to unite our community and provide opportunities at all levels within the relationship. The sky is truly the limit with this partnership," he adds.
The WNY Flash Academy is a fully-fledged Youth Soccer Academy for players 5-18 years of age, at every competition level to meet the needs of all skill levels. The Club opened its doors in 2012, on the heels of the WNY Flash Women's Professional team's Championship season in the WPS, coached by Lines. Ten years of experience and growth brings the Flash to 70 teams for the 2021 - 2022 Season. The club's home is just southeast of Buffalo NY at Sahlen Sports Park (SSP), now sporting their newly built Flash Fields, two (2) state-of-the-art full-size outdoor turf fields and facilities.
Programming at Local, Regional and National levels makes the Flash the Club for every level of soccer player development. The Elite Clubs National League (ECNL), unmistakably the best youth soccer league in the country, accepted the WNY Flash Academy to their top youth soccer league in 2016. With three (3) ECNL Conference Championships and three (3) Elite 8 Quarter Final appearances in these early years, growth into the Syracuse market will only enhance our Club's ability to achieve and maintain success on the National stage. Player development success can be measured by the number of players placed into collegiate programs. One hundred sixty-five (165) players have been placed by the Flash into colleges across our country, where they complete their higher education playing the game they love.
"Our goal has and always will be to bring this vast community of Upstate New York together to benefit players by creating more opportunities at every level of soccer. Partnering with an established and accomplished club like SDA further cements this goal and continues to pave the way for players." states Eric Dade, Executive Director.
SDA's Mission is to provide the highest quality soccer program for youth players in Central New York, creating an environment that cultivates success in all aspects of the world's greatest game. We aim to grow that environment by giving our players the time to grow mentally and physically in a competitive but appropriate environment. SDA prides themselves on focusing on Player Development and College Placement. For more than 15 years SDA has helped develop hundreds of girls and boys and enhanced their playing experience.
"It is our leadership's job to continuously evolve to meet the demands of the modern game; to provide our players and the coaches a platform where all can grow, be successful, and continue playing at the highest levels. Working towards attaining an ECNL Regional League status will be beneficial for all of our players, no matter what level they are at in their development within SDA. Having a working relationship with the WNY Flash allows us to finally offer our boys and girls programs a platform consistent with the top clubs in the country. The WNY Flash has the same vision as we have for our players and we are excited to be working with them," says Mike Paolini, SDA Director of Coaching.
The partnership between the two clubs will begin immediately upon announcement. For more information on joining either the WNY Flash or SDA, please visit www.wnyflash.com or www.syracusedevelopmentacademy.com.
Girls ECNL National Playoffs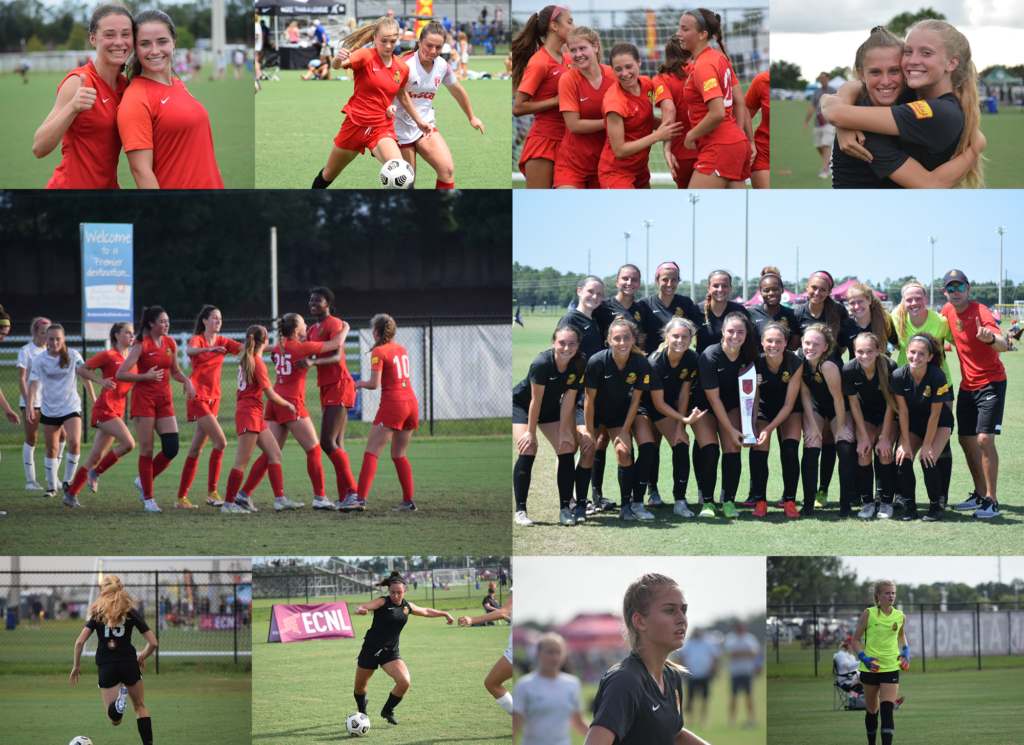 Congratulations to our three girls teams that represented our academy in the Girls ECNL National Championships in Lakewood Ranch, Florida. Overall, our Flash teams have an overall record of 7 wins, 2 ties, and just 1 loss while competing against some of the best teams in the U.S. We couldn't be more proud of all three teams and their accomplishments over the last week!
2004 ECNL - North American Cup Champions, going undefeated for four games
2005 ECNL - Finished second in their age group, beating Charlotte SA & Portland Thorns Academy
2006 ECNL - Qualified for ECNL Nationals, moving onto the Elite 8 after going undefeated in group play
We're not done yet! Cheer on our 2006 ECNL Girls as they continue their playoff run on July 16th & 18th! Follow along on Twitter @theECNL for real-time updates, along with our Twitter, Instagram, & Facebook!