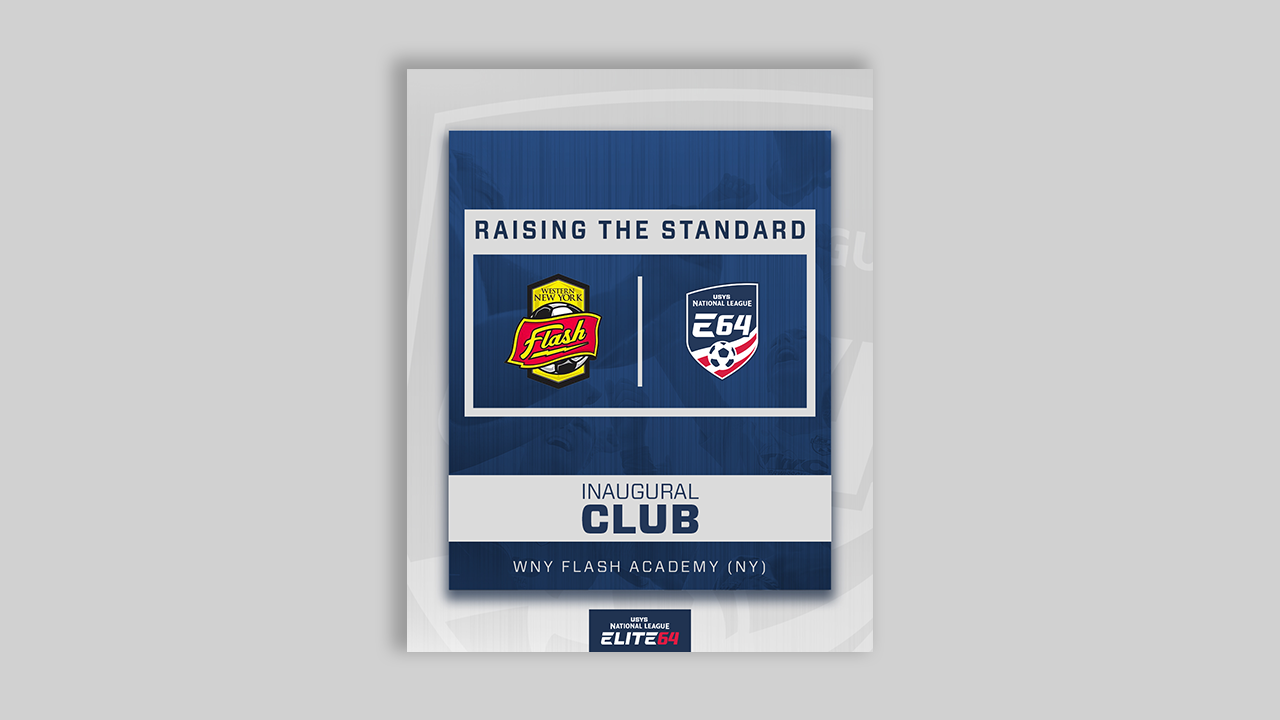 Launching in Fall 2022, USYS National League Elite 64 features year-round competition in six age groups (13U, 14U, 15U, 16U, 17U and 18/19U) for the top 64 boys clubs and top 64 girls clubs in the country. The annual competition calendar that includes…
A minimum of 14 league games over a 10-month season, with a schedule created to aid a player's periodization and involvement in high school soccer.
The Elite 64 Finals and Showcase. All teams attend, and top regular season finishers compete in championship brackets, with winners in select age groups advancing to the USYS Champions Cup.
Up to three national showcases taking place alongside National League P.R.O. — creating a cannot-miss scouting opportunity with the top club-based and team-based national competition. Showcase games do not count toward league standings and teams play top-level competition from outside of their Elite 64 groups.
The ability to advance to the USYS Champions Cup, where Elite 64 Finals winners in the 14U-17U age groups can compete for an international title against other domestic and international champions.
The option to play in the USYS National Championship Series via entry into their respective USYS State Cup.
The 14-game regular season, Elite 64 Finals/Showcase and up to two national showcases are included in the Elite 64 fees.
As the elite club-based platform in the USYS National League, Elite 64 clubs have access to other USYS and National League competitions, such as the National League Conferences and National League P.R.O., to create a complete developmental pathway within a single organization.
The USYS National League debuted in 2007 and has provided a competitive national platform for several professional and international players, including Morgan Gautrat (née Brian), Rose Lavelle, Samantha Mewis, Emily Sonnett, Daryl Dike, Jeremy Ebobisse, Jack Harrison, Jordan Morris and Walker Zimmerman.
Elite 64 is also proud to work with partners ProScore and STATSports to bring world class qualitative and quantitative performance analysis to all Elite 64 players — allowing each athlete to track their performance and making every game a recruitable moment.