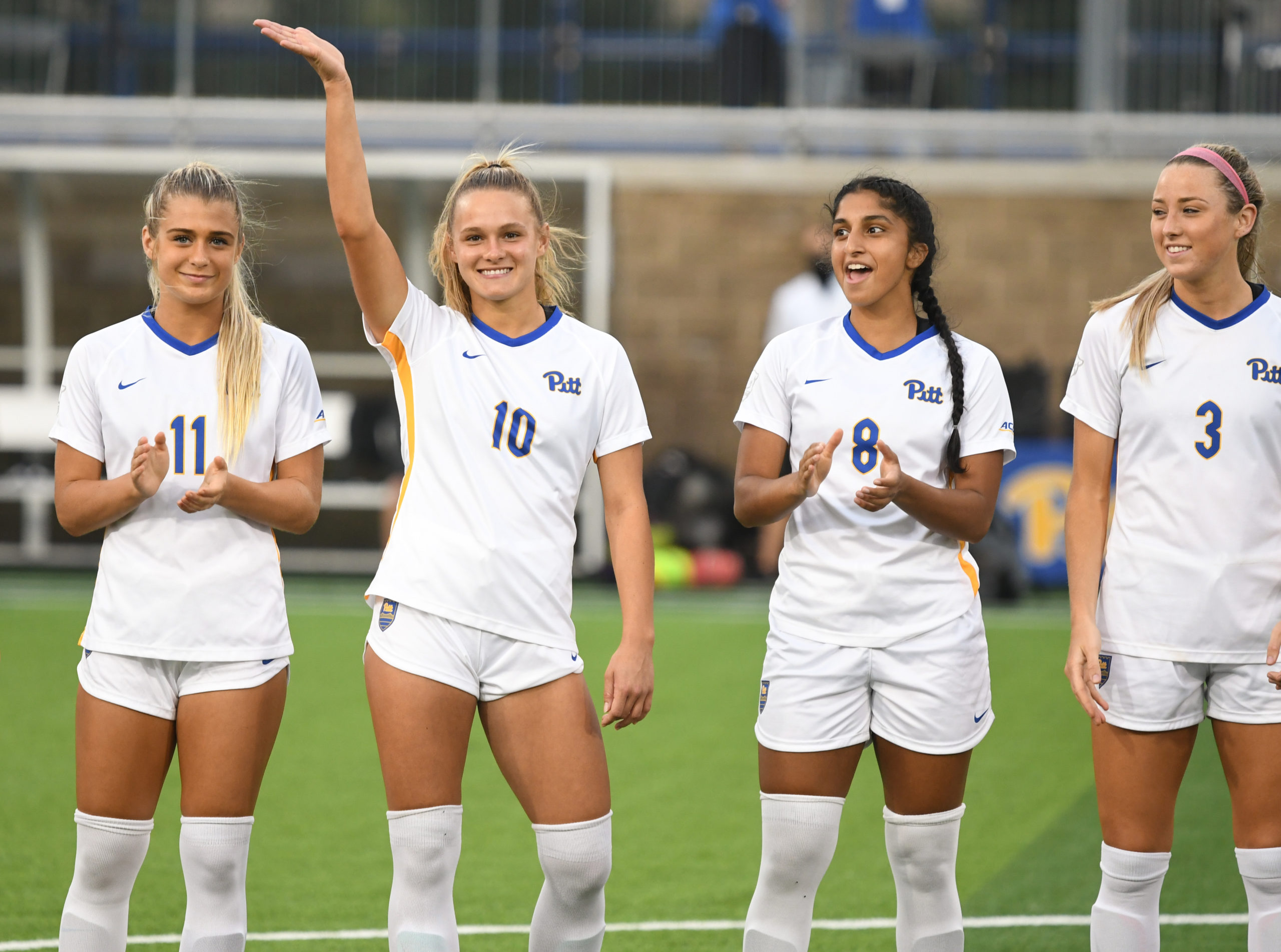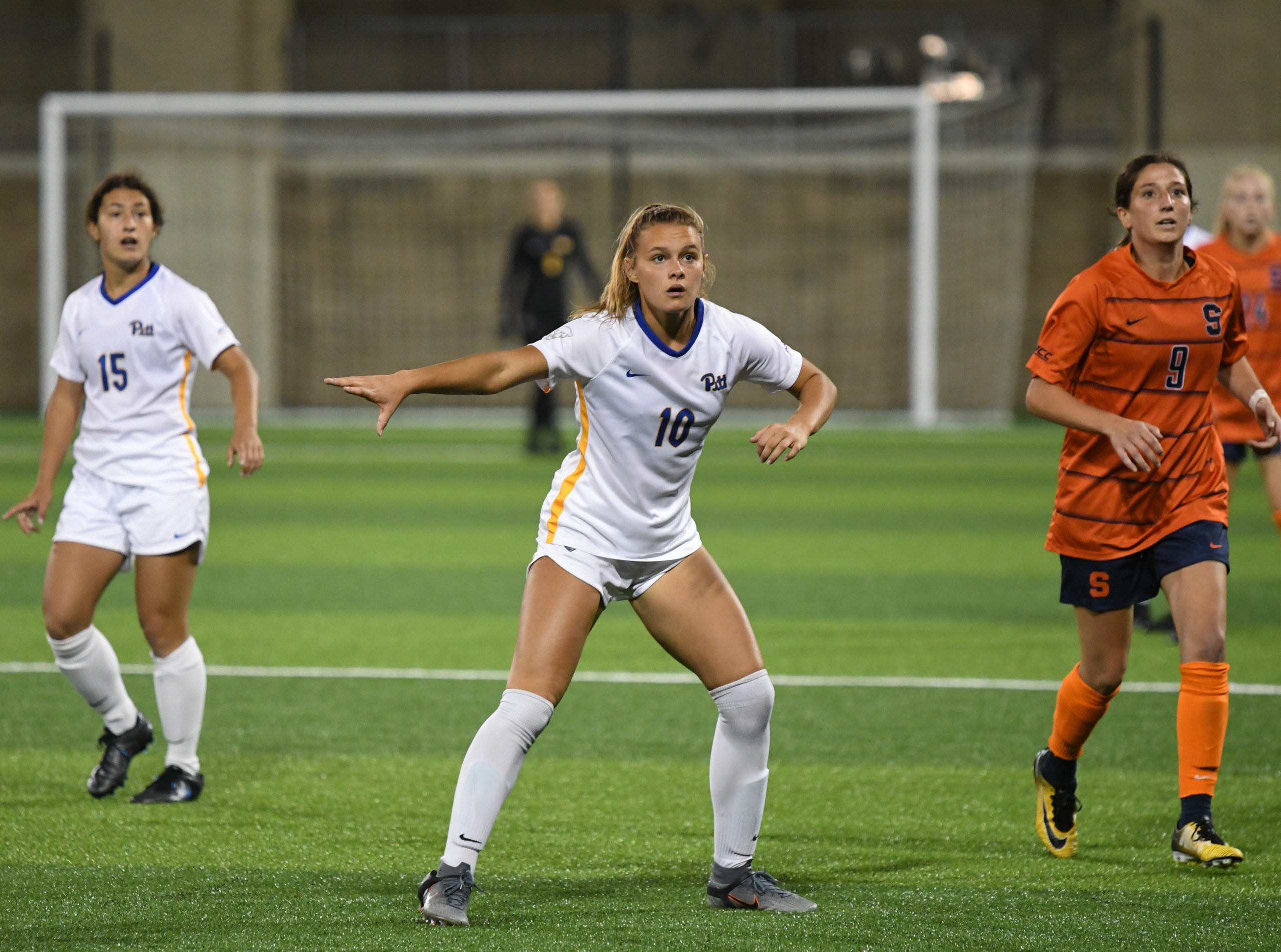 Photo Credit: Matt Hawley
November College Spotlight: Emily Yaple - University of Pittsburgh
---
Q&A
In the newcomer spotlight you did with Pitt, you referenced your favorite sports related memory as scoring the game-winning goal in overtime of the first round of the playoffs your freshman year of high school. How does that feeling compare to scoring your first collegiate goal against Syracuse?
I've scored a lot of overtime thrillers and game winning goals but it's not the same feeling as when you score your first collegiate goal against your first ACC opponent of the year. Knowing I was the one to put my team up 1-0 in the second half in a big game we needed to win was one of the most rewarding feelings.
---
You have obviously made an immediate impact at Pitt, starting every game your freshman year (14 in total). How did the WNY Flash Academy help prepare you for your collegiate playing career?
Aaran Lines will always be one of the best coaches I've ever had. All my teammates knew that if you were coming to practice you were coming to play like you play in a game; and he had almost every single player on the team committed to a Division I program which proves how good of a coach he is. I spent a very short amount of time at the Flash but the amount of time was extremely vital for my development as a player. The high level of competition in the ENCL is unmatched and every game we played was a battle which only made our team better. Joining the Flash made me realize how important team chemistry is. All of us were extremely close and we all played for each other.
---
In the newcomer spotlight you did with Pitt, you referenced overcoming obstacles as a reason for choosing three people you would want to meet if you could. Why does people overcoming obstacles hit home for you? Have you had to overcome some obstacles in your life?
I think the obstacles and difficult times that you overcome defines you and shapes you into the person and player you become. There's a special place in my heart for athletes who can take hits mentally and physically and get back up again and keep pushing through it.
---
In the newcomer spotlight you did with Pitt, you referenced that your teammates would use the word "compatible" to describe you? Why is that?
As a member of a team I believe that we're one. Winning requires all 11 players on the field. If we go down, we all go down together. Team chemistry is truly the most important aspect of the game and being friends with and on good terms with my teammates is one of my top priorities.
---
Living and growing up in Erie, Pa., you were located approximately an hour and forty minutes from Elma, N.Y., what motivated you to make that drive on a consistent basis to play with the WNY Flash Academy? Do you have any funny stories from your commutes to Elma?
Making the drive to New York up to three times a week was a huge time commitment, but when you're in love with the game it doesn't matter. I'm extremely grateful to have had parents that drove me there and a support system that believed I was making the most of it. The best part about the drive was having an excuse as to why I didn't finish a homework assignment done for school and the teachers always had sympathy for me... lol.
---
Your senior year of high school you made the decision to go back to Fort LeBoeuf. What was it like to reunite with your twin brother Hunter and attend the same school as him again? Also, why did you make the decision to transfer from Villa Maria to Fort LeBoeuf?
I made the decision to transfer back to Fort LeBoeuf when Villa Maria would not allow me to graduate high school early so I could enroll (at Pitt) in the spring. I was grateful to be able to walk through the halls with some of my best friends from middle school again one last time. It was much easier to attend my brothers games while I was playing there as well. Even though we couldn't walk at graduation, I'm still happy to be able to say we graduated together.
---
What does the WNY Flash Academy mean to you?
When I hear, "WNY Flash Academy" I think of all of the life long friendships I made with my teammates and the games we battled through together. There truly isn't a more organized, dedicated club and player development is their biggest priority. I have recommended it to multiple younger players in Erie looking for good training and a high level of competition. I'm extremely grateful to be able to say I played for this club.
---
Favorites
Fast-Food Restaurant: Chipotle
Musical Artist or Band: Iann Dior
Social Media App: Instagram
Living in Erie, Pa.: Sunsets on Lake Erie at Presque Isle
---
Coaches Quotes
Randy Waldrum, Head Women's Soccer Coach - University of Pittsburgh
"Emily has been great for us this fall. As an incoming freshman, she has become a key player for us in our midfield. She obviously was prepared well by WNY (Flash) and their coaches as she has stepped right in and played like a veteran! We are extremely excited to have her as part of our program."
---
Eric Dade, Executive Director of Coaching - WNY Flash Academy
"Emily Yaple is clearly one of the most talented players that has come through the Flash Academy. Her comfort level technically and desire to beat opponents separates her from others. Her ceiling for success is extremely high and we look forward to watching her continue to excel."