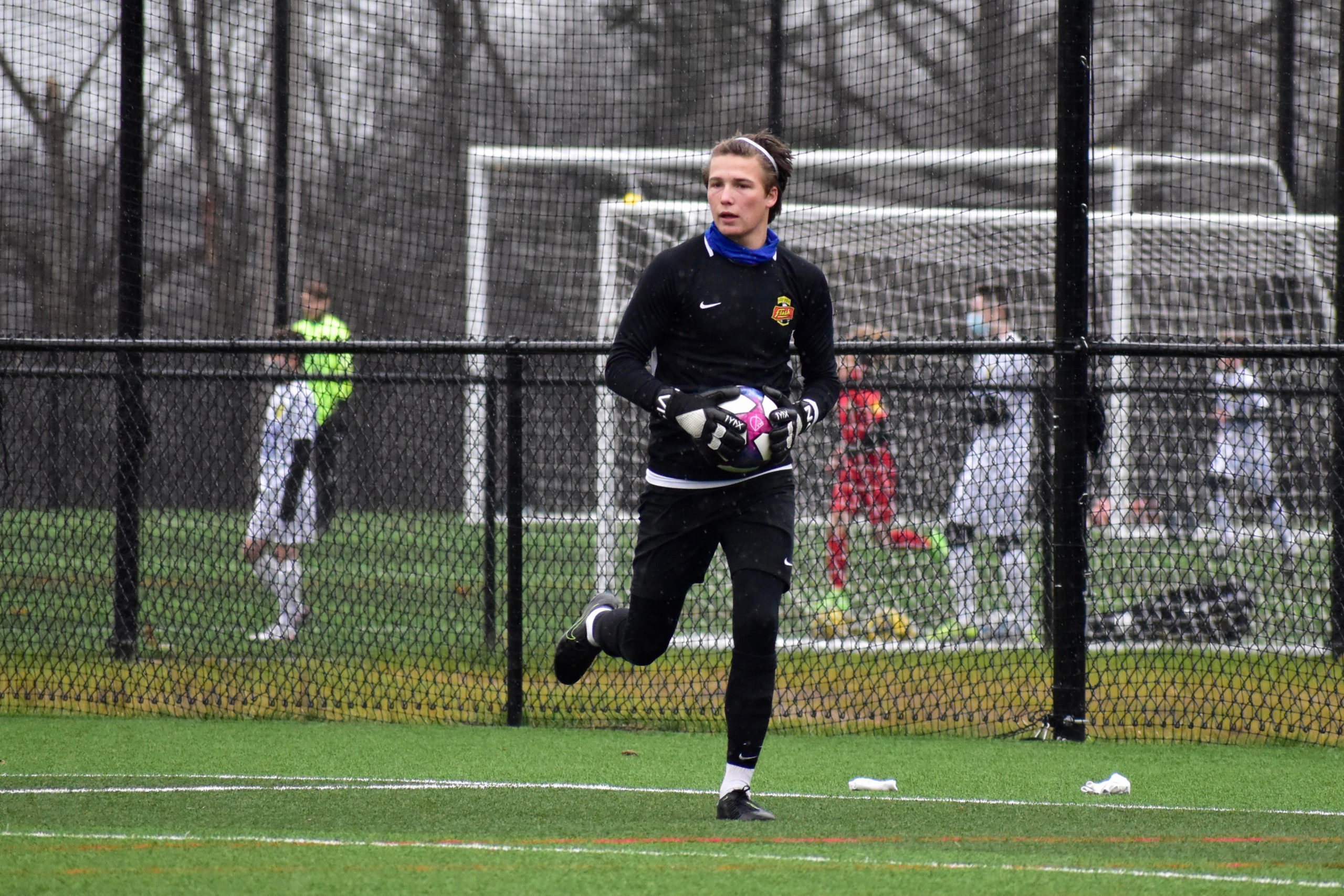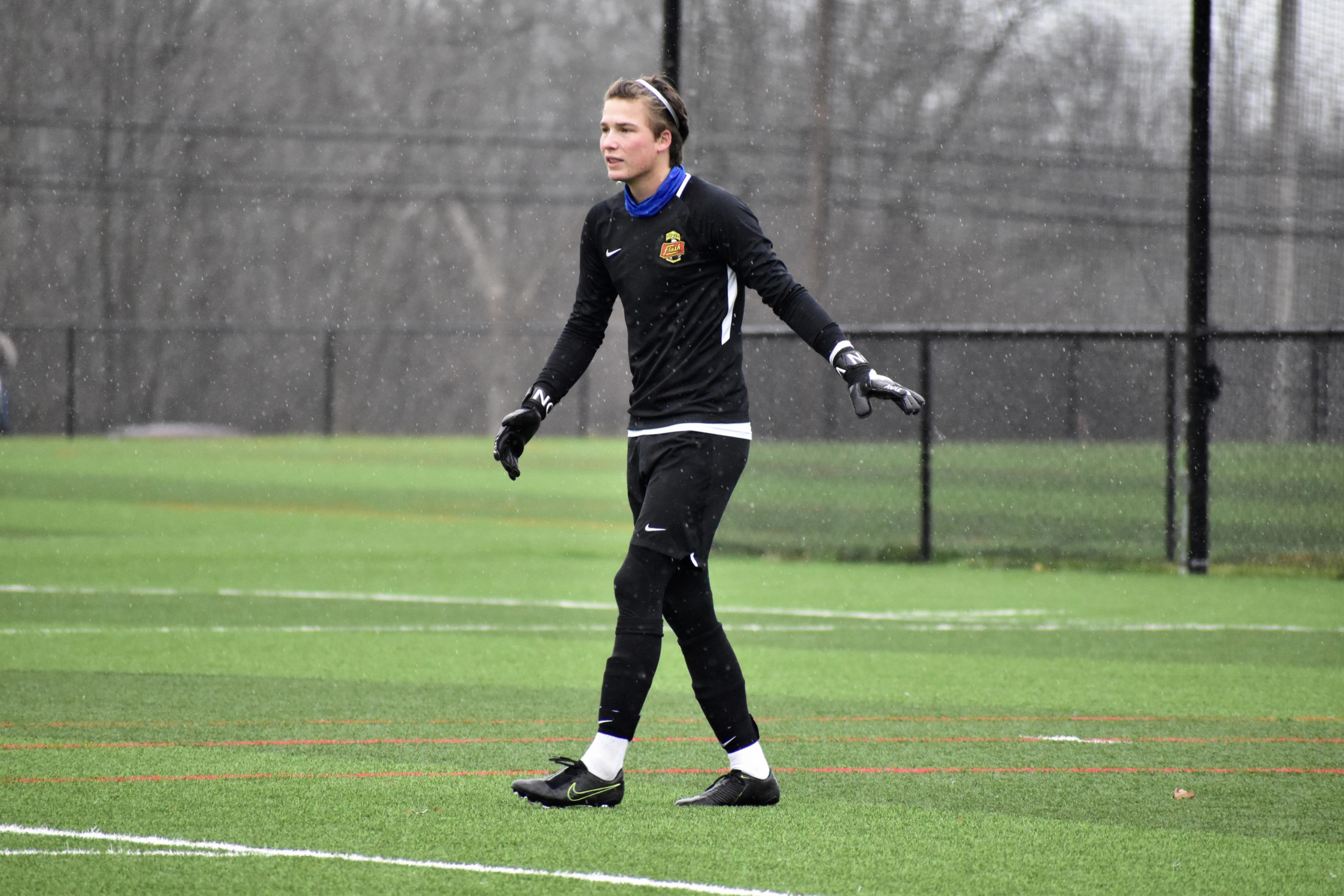 December boys Spotlight: Jack Petrie - 02/03B ECNL (Williamsville South HS)
---
Q&A
What year did you join the WNY Flash Academy?
I joined going into my sophomore year, the 2018-19 season.
---
How have you grown as a player since joining the WNY Flash Academy? Have there been any specific coaches or role models within the organization that have impacted you in a positive way?
Since joining WNY Flash Academy, I have grown and developed my technical skills. Coach Marcelo (Moreira) has taught me to not be afraid to use my feet, I agree with him that it is a very important skill and I make sure to always work on it and include it while I play.
---
You have had a tremendous high school playing career, culminated by capturing not only a sectional championship this fall but WNY Player of the Year honors as well; what does it mean to you to accomplish these feats during your senior year?
It was amazing to even get the opportunity to have a season this fall, I feel awful for all the athletes that never got a chance to play. I am proud of my team for all the hard work we put in to win our section, it was our goal for the season so I couldn't be happier.
---
There is no doubt that the world we are living currently presents some challenges, what is your advice to younger athletes out there that may not be able to play the sports they love at the moment?
You don't need to play with someone to practice and work on your skills. Go to a field and shoot or pass on a wall, just try to get touches on the ball as much as you can.
---
As a senior in high school, have you made a decision on where you will attend college next fall? Do you plan to play soccer at the collegiate level? Have you decided on a major?
I plan on playing soccer at the collegiate level and to study business and economics, but I have not committed anywhere yet.
---
How do you think the WNY Flash Academy has helped prepare you to compete at the collegiate level? 
The WNY Flash Academy has helped me in the college process in many ways. The level of play and goalkeeper training is some of the best in the area. Every coach is open to help you achieve your academic and athletic goals as best they can, and they're really good at communicating to schools and coaches.
---
How would you describe yourself as a soccer player? How do you think your teammates would describe you?
I think of myself as a technical and loud player. I love to play with my feet and I always communicate with my team during our games and practices to ensure success.
---
Do you have a favorite memory from playing soccer with the WNY Flash Academy or at Williamsville South High School?
My favorite memory was winning the section in the last few seconds of double OT. It meant I could end my (Williamsville) South soccer career on a win, and that doesn't happen normally unless you win states.
---
Do you play any other sports? Have any other hobbies or things that you like to do?
My favorite hobby is definitely golf. I've played nearly every day this summer and if possible, I love the opportunity to play for a club team if the college I choose has one.
---
Favorites
Professional Soccer Team: Manchester United
Fast-Food Restaurant - Chipotle
Musical Artist or Band: J. Cole
Social Media App: Instagram
TikTok Dance: I'm fire at the Renegade.
Video Game / Video Game System: Xbox
---
Coaches Quotes
Regan Steele, Boys Director of Coaching - WNY Flash Academy
"Jack is a driven young man who constantly seeks opportunities outside of his comfort zone. His desire to improve and great training ethic have allowed him to take great strides as a player, which was recognized within the WNY Community this fall. It was a privilege to personally work with him and I look forward to following his career as he begins a new chapter in 2021."
---
Eric Dade, Executive Director of Coaching - WNY Flash Academy
"Jack is one of the most determined and driven players I've come across. His drive and technical abilities as a goalkeeper will continue to lead him to success."