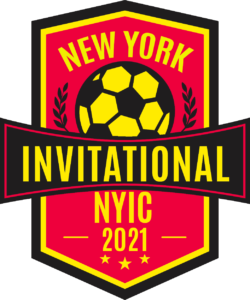 This September we are hosting the first-ever New York Invitational Cup! This U13 & U14 tournament was designed to bring the top clubs in Canada, the Midwest & the East Coast together for the chance to play against high-level competition. All games will be held at the best soccer facility in Upstate New York, Flash Fields (6831 Seneca St, Elma, NY 14059). The state-of-the-art outdoor facility gives all teams & players a top-class professional surface to showcase their talent. With the pandemic causing havoc to the season last year, our academy saw the opportunity to start the club season with a bang by bringing the best of the best together to compete for the crown of the New York Invitational Cup!
All clubs participating in our tournament will be allocated practice time on Flash Fields turf under the lights on Friday, September 24th. This allows players to stretch their legs after traveling to Upstate New York while getting used to their surroundings for their upcoming games on the weekend. We look forward to hosting you for the New York Invitational Cup! We'll see you soon.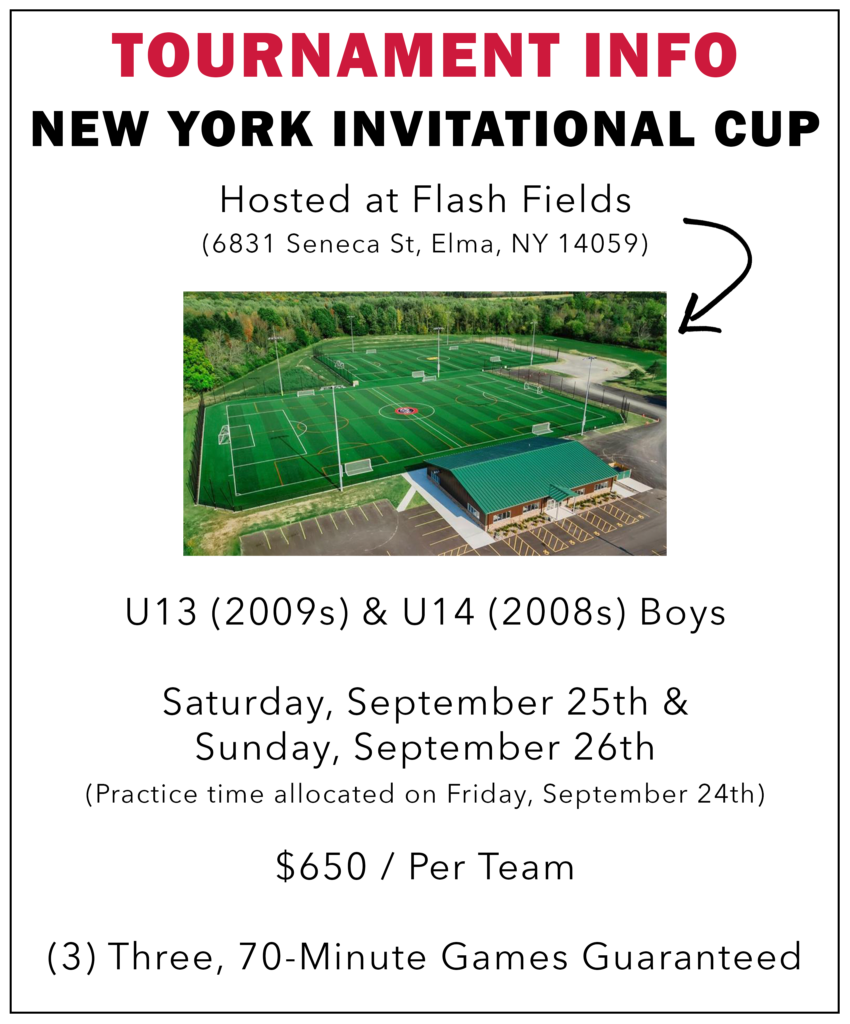 To get more information or register for our 2021 New York Invitational Cup, reach out to our Executive Director, Eric Dade (edade@wnyflashsoccer.com), or Boys ECNL Director, Jonny Black (jblack@wnyflashsoccer.com)!